We have a large selection of works by Piranesi Giovanni Battista, including Vedute, Carceri, Vasi & Candelabri, Views of Paestum, architectural details and Cammini.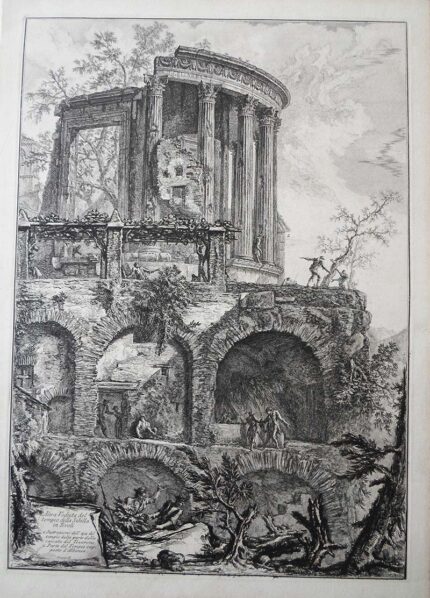 £

1,800.00
PIRANESI, Giovanni Battista.
  Altra Veduta del tempio della Sibilla in Tivoli
  Rome 1761
Original etching from the "Vedute di Roma"
620 x 435 mm
£1800
Hind 63 i/iv, W.E 196
A good lifetime impression.